Everything You Need To Know About Isothiocyanato Phenol
Posted by Admin on June, 29, 2021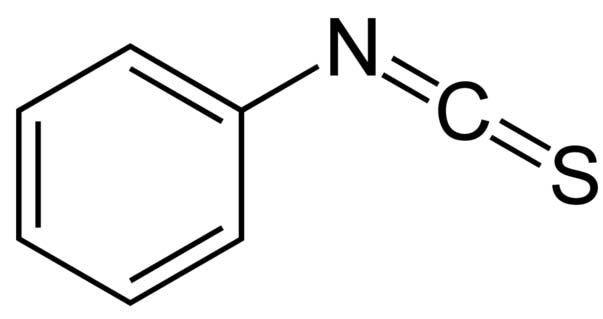 Buying chemicals for your industry can be expensive and it may come with important additional factors. Most chemicals used in industries are harmful to humans. Thus, safety measures and necessary safety equipment are important requirements for Industries.
Isothiocyanato Phenol is one such chemical that is extremely important and yet it has properties that can harm humans if they come in direct contact with the chemical.

Where is Isothiocyanato Phenol used?
Isothiocyanato Phenol manufacturers mainly find their biggest sales in forensic related industries and industries working with amino acids. Isothiocyanato Phenol is also known as Edman reagent as it is used for sequencing peptides through Edman degradation.

Isothiocyanato Phenol is an aromatic compound that participates in the dehydration processes of alcohols. It is mainly used to produce heterocyclic compounds which are significant in the field of biology.

Isothiocyanato Phenol is also used as a reagent for the derivation of high performance liquid chromatographic analysis of various other compounds found in the fluids present in the body for forensic purposes.

Isothiocyanato Phenol is usually stored in small amounts in glass jars or bottles before use.

How dangerous is Isothiocyanato Phenol?
Like most chemicals being used in major industries, Isothiocyanato Phenol is hazardous for humans. It should not be ingested and individuals handling the substance must wear protective gear such as lab coats, N95masks, eyeshield, and gloves.

There is a high risk of corrosion, poisoning, and health hazard associated with the chemical compound. If the compound comes in contact with skin or eye, immediate medical attention should be provided to the individual as the compound is a skin irritant and can cause severe damage to the organ. In such cases, it is recommended to always be alert and wear good quality protective gear in the vicinity to avoid tragic workplace accidents.

Protection and Prevention Should be Priority
It is natural for an employer to place workspace safety and employee safety above all else. This should be encouraged as accidents cannot be predicted. However, every step and measure can be taken to minimize the damage of potential accidents.

Such compounds should be adequately stored in properly graded containers which are usually provided by the manufacturer. Other than adequate storage containers, labeling of the compound is extremely important. The workplace often has overworked or stressed out employees, proper labeling and warning marks ensure a lower risk of man made errors.

Warning signs are usually bold and red in colour or even have reflector properties in them to catch the eye of an individual in the proximity of the substance. Such warning is extremely important and should be strictly followed to maintain a safe work environment.

Conclusion
Chemicals play a vital role in our daily life. Most of the products being used today are derived from hazardous chemicals which undergo proper treatment and chemical reactions till they are safe and adequate for use. Most of these chemicals do not have safer alternatives, thus, the only way to prevent tragic accidents is to provide workers with the necessary protective gear irrespective of expenditure and cost.
This entry was posted on June, 29, 2021 at 10 : 26 am and is filed under Phenyl Isothiocyanate. You can follow any responses to this entry through the RSS 2.0 feed. You can leave a response from your own site.